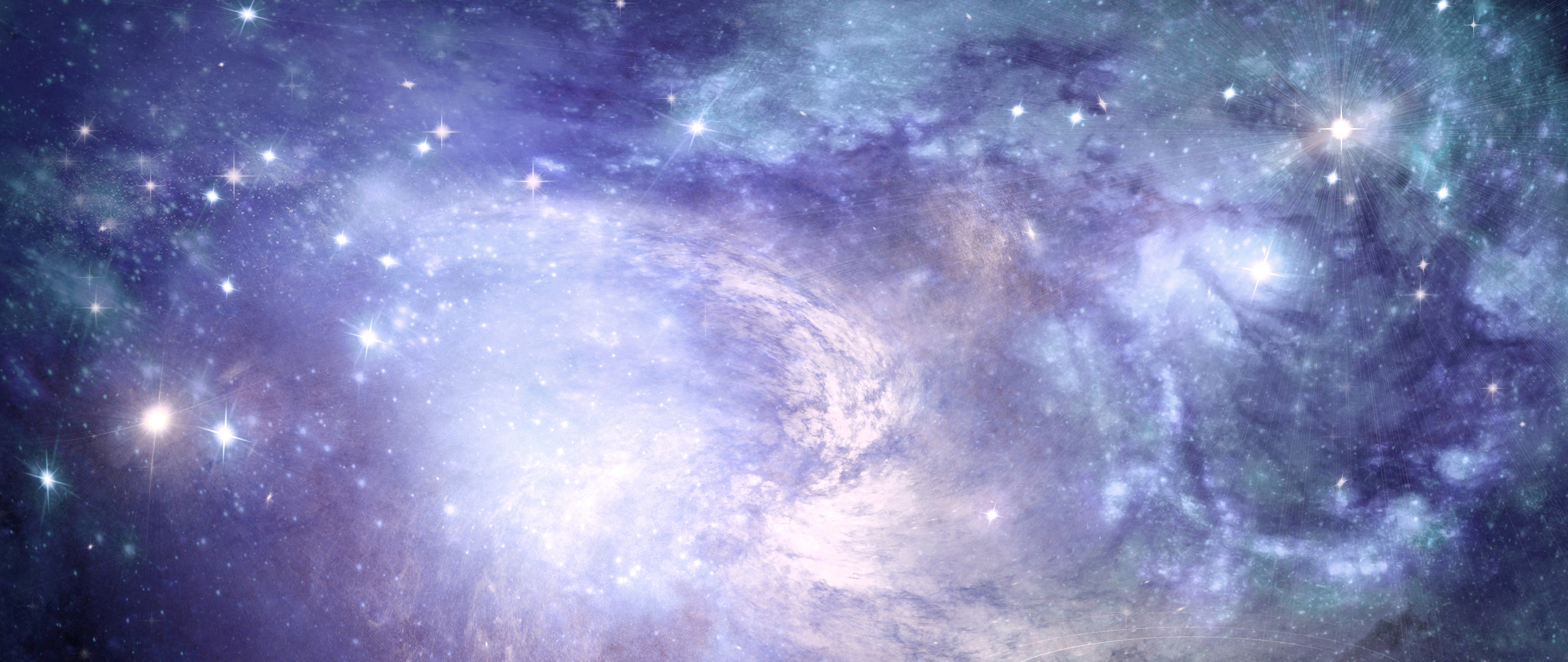 Luminous Energy Body Healing
Touching the Light...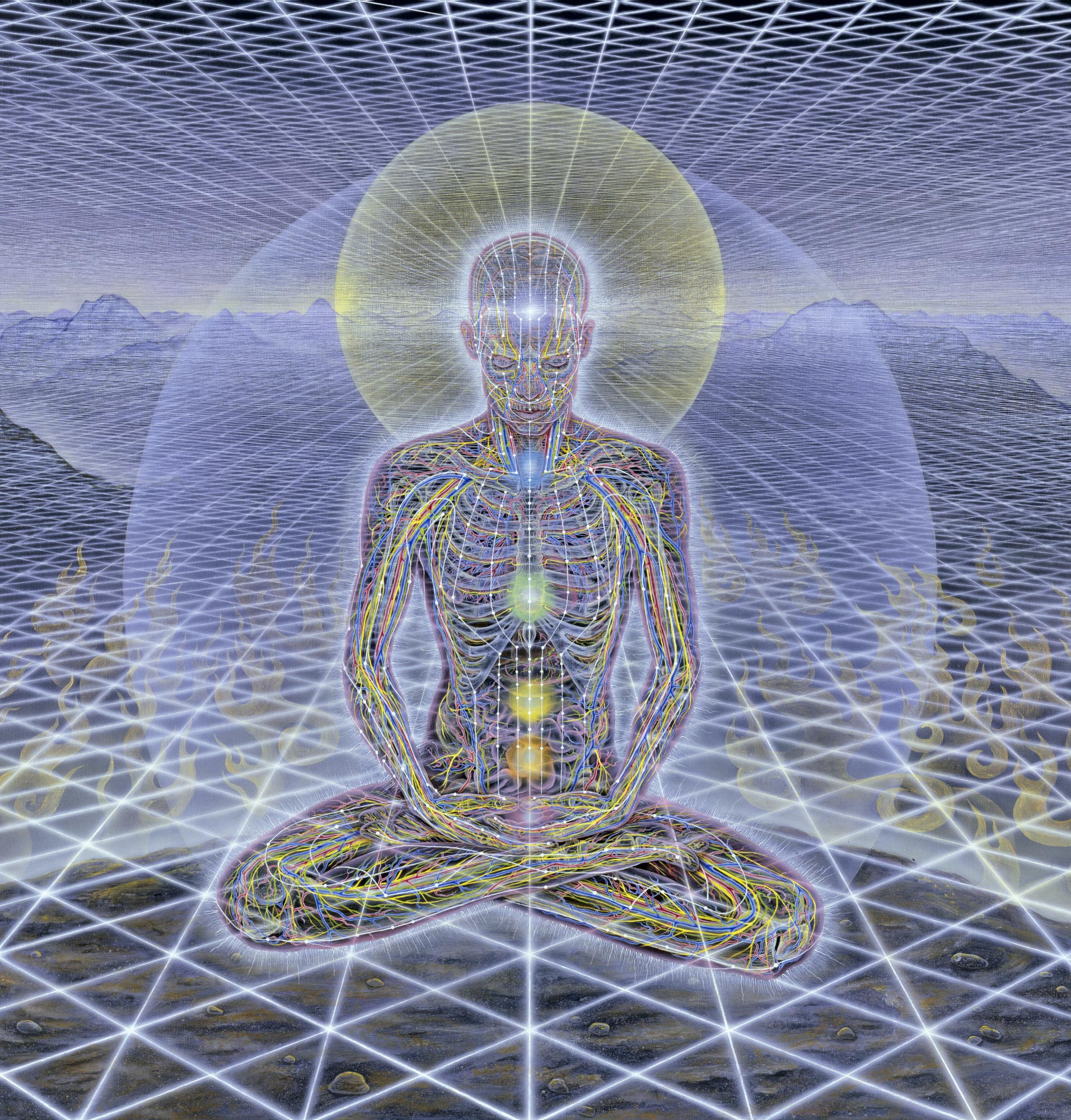 Luminous Energy Body Healing (Touching the Light) is a sacred work of clearing, realigning and attuning our energy with our original essence.
It is a beautiful work where the dams that have blocked your system are gently released, allowing the rivers and streams of Light to flow through you again, creating space and transformation in your life.
We work with the whole system, clearing through the layers of your energetic, mental, emotional and physical body, re-tuning your system to the luminous frequencies of your soul, your starlight essence. Being multi-dimensional in its nature, this work is shared with equal effect, both by distance and (when available) in person.
As known in ancient healing traditions, the luminous energy field surrounds our physical body and within it is stored the imprints of our thoughts, emotions, feelings, actions and all of the experiences we have had in our lives. Trauma, injury, conflict, crisis, stress and repetitive negative/destructive patterns are all imprinted into our energetic field. Over time, these dis-harmonics in our energetic field can manifest as physical tension and pain, emotional stress, illness, dis-ease and feelings of being 'stuck' in struggles in relationships and life. We work with the luminous energy field to clear, re-balance and tune your system from within. As everthing begins in energy and thought - that which shifts and re-harmonises within our energy body, ripples out form the center, and into our lives.
Touching the Light is a multi-dimensional, Light encoded method of healing given by The Masters. It is a beautiful healing system that helps to release old energy and awaken your souls radiance.
"When we become out of balance with the field of creation, we begin to decay. We are no longer coordinated with the flow of creation and it begins to wall us off, compacting, even encapsulating energy around our weakest areas until we become sick or dysfunctional and our illness, our dysfunction, continues to deteriorate as blossoming doom. Decay becomes disease and our ultimate consumption from life to nothingness. If we do not become back in tune, in alignment with all of creation, it will consume us until there is nothing left. When we return back into universal harmonization, there is a momentary bump in our energy system as it reboots. Then, we begin to pulse with the rhythm of timelessness and our healthfulness returns." ~ Dr Meg Blackburn (Mother of Touching the Light Healing)
Guided by your intent and what is currently revealing itself in your system, we enter into a journey of listening, transmuting and attunement. It is my role to hold a space of love and presence, calling on the Mother / Father Creator, angelic beings and spirit allies, with a prayer that you receive all that you need in alignment with your Soul.
It is said that we are each a unique flower in the garden of Creation. It is my intention to assist you on your own unique path, to illuminate your soul essence and authentic self. Each session is unique, a peeling back of layers and old skins presenting themselves to be shed. During the session you may receive insights and reflection, and be given tools to continue to work with for self healing and growth.
Processes that may be included during the healing work are: cleaning out residual energies and old patterns, repairing holes in the energy field, tuning up the system, balancing the mental and emotional bodies, clearing old karmic patterns, shifting blockages in the physical body, calling home fragmented soul parts, attuning to light frequencies, energetic transmissions..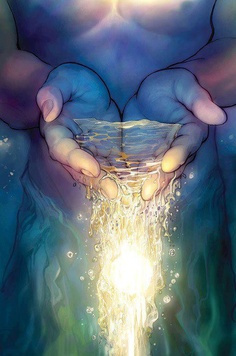 "The session with Daniela has had a profound and powerfully healing impact. It illuminated and resolved core issues, and restored energetic balance and health in my system. Everything she identified and worked on in my field tallied precisely with struggles, blocks and even health problems I had experienced over many years but never been able to overcome.
Since the session I have experienced an enhanced sense of physical wellbeing and an ability to move beyond patterns and challenges that had formerly held me back in life. The session has had a transformational effect in my ongoing process to reclaim my soul and live from my heart, in communion with Mother Earth and the Divine Father. I sense that Daniela's healing is a catalyst for shifts in my being that will lead to me being more fully able to experience the light of my soul's essence and have my life be an expression of this in the world, for which I am filled with immense gratitude." ~ Layne
This healing is subtle yet profound and works with the chakra system, energy and subtle body at the soul level. I work with you - not for you - so that you are responsible and active in your own healing.
When imprints or blockages that are heavy in your system are cleared, the pathways to your natural radiance and soul purpose begin to open again and shine.
This work may assist and offer support with: Stress, Pain, Injury, Grief, Negative Patterns, Depression, Anxiety, Trauma, Addiction, Illness, Life changes, Finding your Purpose, Moving Forwards in Life, Spiritual Connection, Rites of Passage and more…

SESSION DETAILS:
Prior to the session I will send you an intake form to complete with a description of your current expereince and what you would like to work on. We will begin the session with a brief check in and to go through your form. We will then transition to the healing space where we will create a sacred space and call upon our spiritual guides and beings of light. You will be invited to relax, sitting or laying down, so that you can receive fully.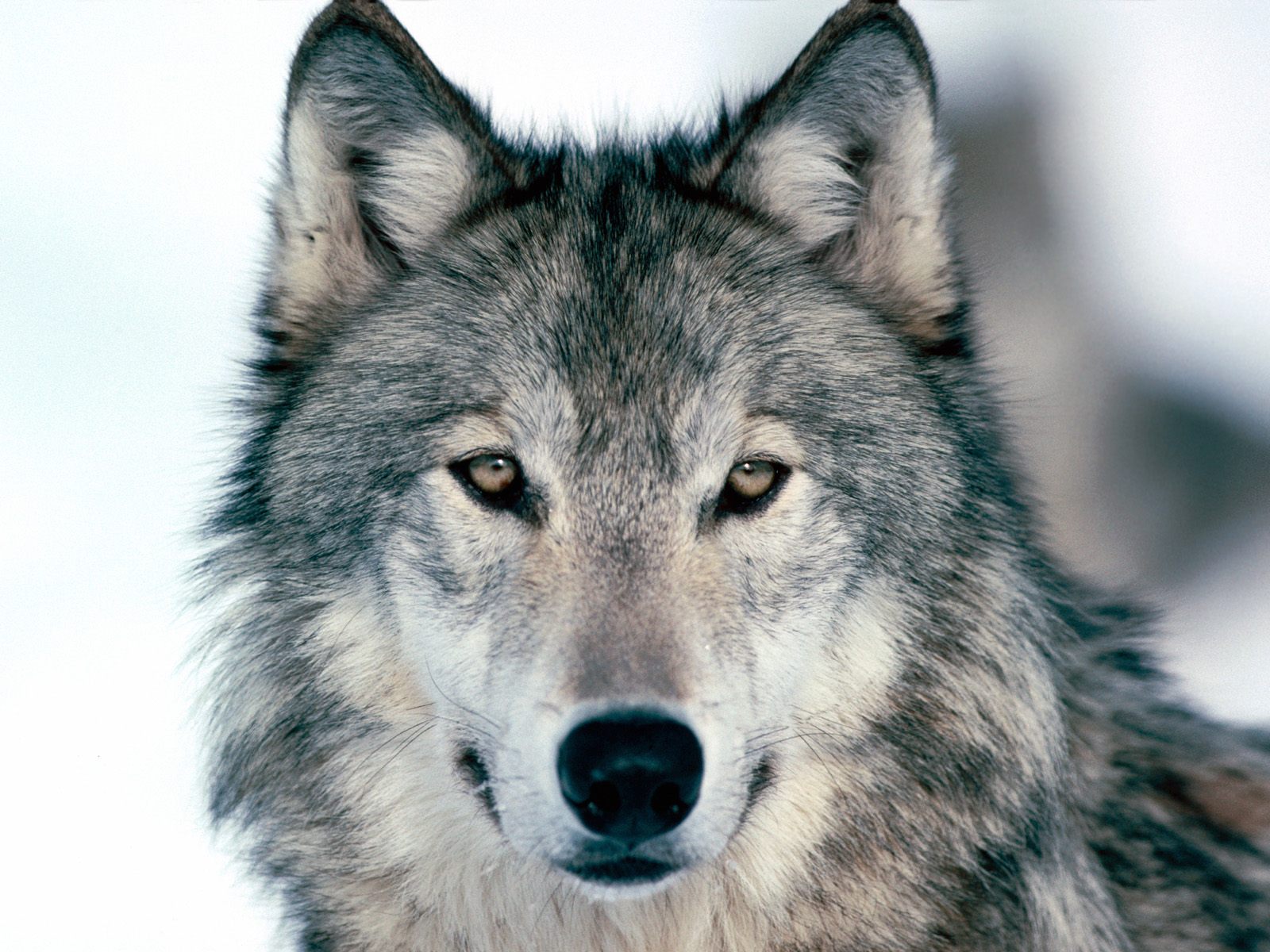 We will then journey with and within your luminous energy body for about 60 minutes, listening to your system, facilitating clearings and shifts as your system reveals what it is ready to release. The energy work is given with you comfortably clothed. At times there will be silence, or you may hear me toning, using healing frequencies or gentle sounds to help release energies. At times I may ask you to breathe and focus into a certain area, or ask what you are feeling or experiencing.
After completion of the energy work I recommend taking some notes on what we have discussed and what you experienced during the session. It is helpful to re-read the notes on a regular basis as you may find new layers and new meanings, openings that you had not perceived at first, or simply things that start making more sense over time. It is also a good way to help integrate the new energies into your body and mind.
The healing session will be closed with a prayer, and then a little time to talk and reflect on the session. Recommendations may be offered to you to support your journey forwards, such as meditations, actions and practices.
The effects of the healing will continue to unfold in the following days and weeks, and may extend out over months.
"After the session I felt more peaceful, light and renewed. The heaviness in my heart that had been there for a long time has lifted, and I can feel space to fully breathe again. I feel confident to walk forwards in my life now, seeing things from a different perspective and able to have compassion and understanding of others, having seen and taken responsibility for my part in the situation. Thank you so much." - Sara
RECIPROCITY:
Sessions are around 90 mins
Sessions are currently offered on a sliding scale basis: £70 - £102
Please give within your means
If the above rates are still not financially feasible for you, please get in touch. I wish for everyone who is drawn to this work to be able to receive it.
Sessions for children and animals are offered by donation
WHEN AND WHERE:
As this work is multidimensional in nature, it is available with same effect, both by distance and in person. This work transcends space and time, working on soul level healing. Many clients are surprised and delighted at how well distance sessions work. All you need is internet connection, or to be able to call by phone. Ideally find a place where you can lay down/sit in quiet.
These sessions can be received on their own, or as part of a series of sessions for deeper work.
If you resonate with the work and wish to go deeper, it is recommended to enter into a series of sessions with a combination of Gardening the Soul and Luminous Energy Body Healing. Gardening the Soul sessions give space to talk, explore and engage on a practical level what has arisen within an energy healing session. As with all things, it is through continuity that we cultivate change.
If you feel drawn towards this work, I would be honoured to work with you.
Please get in touch with any questions or for a free consultation call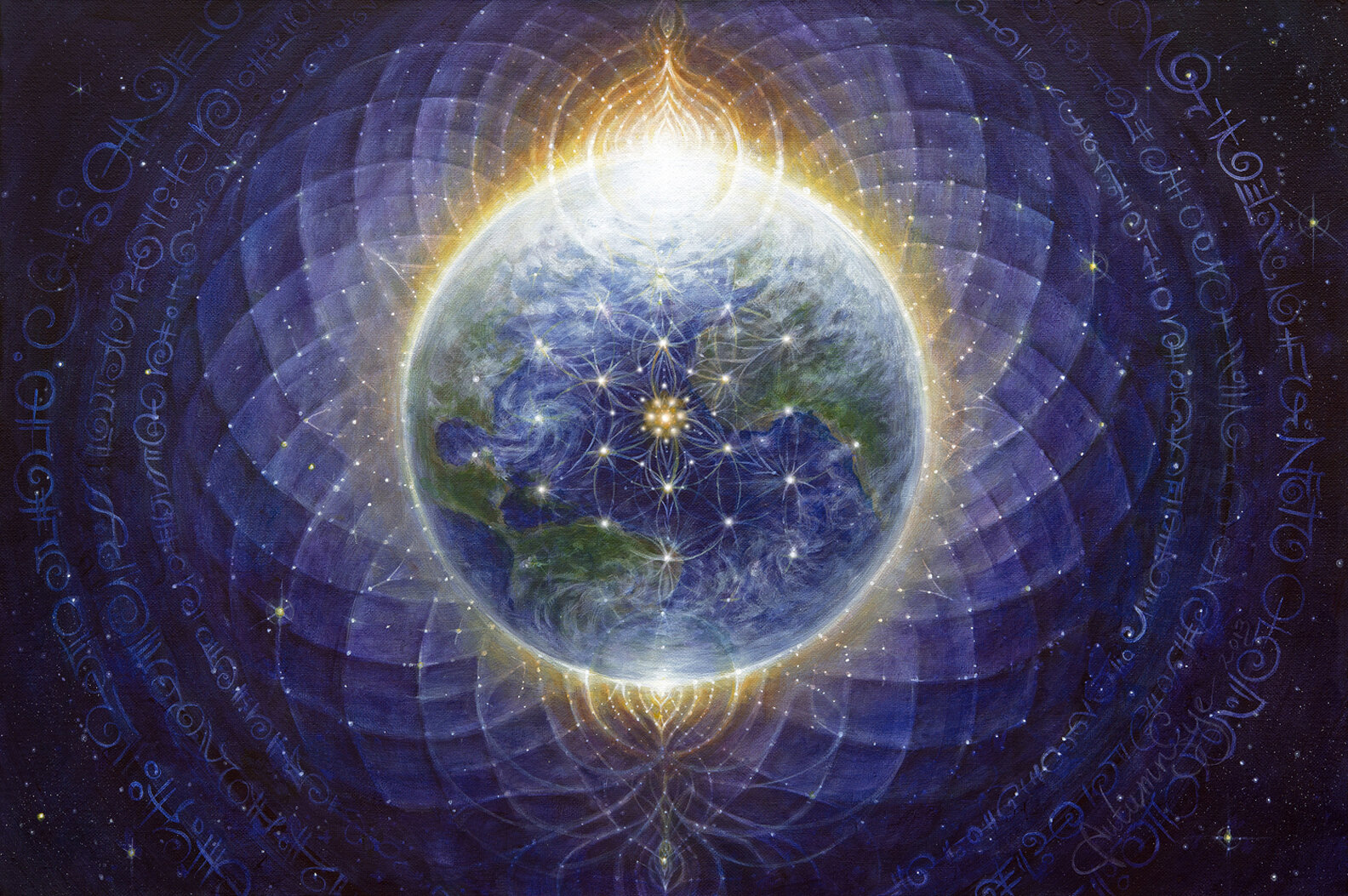 Artwork - "Sacred Mirrors" by Alex Grey, "One with Nature" by Nisachar and "Healing" by Autumn Skye